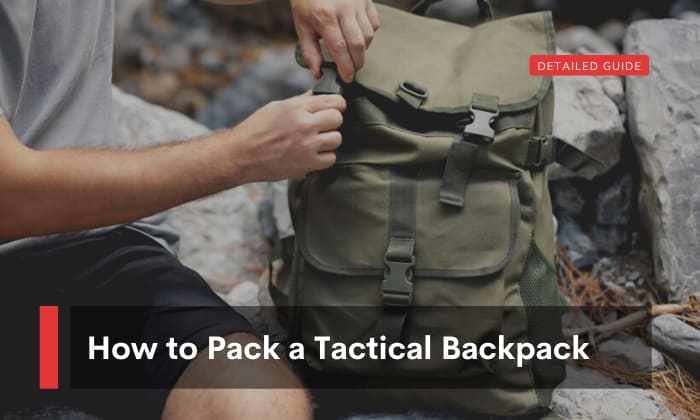 When you're planning to camp or hike outdoors, it's important that you bring all your survival essentials inside your tactical backpack. That may include your food, water, and first aid supplies. Another tip in learning how to pack a tactical backpack is to consider your comfort level.
You want to bring everything you need, but you also don't want the backpack to hurt your back. The backpack should be a good balance between comfort and significance. Below, let me show you what to pack in your tactical backpack and how to do it properly.
First, What Is A Tactical Backpack
A tactical backpack is a durable bag ideal for long-distance hiking and towing plenty of gear to a rural campsite area. These backpacks are usually made of high-end fabrics, like ballistic nylon, to withstand long-term wear. They have high-tensile strength so that you can stuff the bag to the stretching point and use it in any weather conditions.
Another highlight feature of this type of tactical bag is its militaristic feel and appearance. The appearance looks like MOLLE webbing, which is commonly used by the military. The colors are commonly black, OD green, and desert tan.
One purpose of a tactical backpack is to bring all the stuff that you need for camping or other adventures. When buying a tactical backpack, look for a bladder compartment to make room for your water. The exterior MOLLE webbing usually has storage sections for knives and other small gear for easy access.
What Things To Pack In A Tactical Backpack
Your tactical backpack should contain all the items that you'll need for hiking or camping. Here are some basic items that you shouldn't forget to stuff in your tactical backpack.
First Aid Kit: Safety is your first priority in whatever you do, especially if you'll be in a remote area far away from hospitals or emergency rooms. A first aid kit comes in handy when you get burns, bee stings, or other common accidents. You can make your own first-aid kit consisting of insect sprays and hydrogen peroxide or buy a tactical first aid pouch.
Food: To remove the burden of cooking, you can bring on-the-go meals and snacks. These may include sandwiches, granola bars, and jerky. Unlike fresh fruits, which can get rotten easily, consider bringing dried fruits and nuts.
Water: The rule of thumb is to bring one liter of water per two hours of hiking. During camping, you should consume at least two liters of water per day.
Personal Hygiene Products: Even in the wilderness, you should stay as clean as possible. Bring the essentials, like a toothbrush, toothpaste, and biodegradable soap. For women, consider bringing a pee rag to use after urinating.
Tools: You'll need a multi-purpose knife to prepare food, build a fire, and manage other cutting tasks. If your backpack has a loop at the very bottom, you can carry an ax to clear away the brush and set up the tent. These tools can also be used for defense, along with pepper sprays and stun guns.
Tent: For shelter, you'll need a reliable tent. Choose a durable tent that's weather-resistant, so it can protect you from rain and snowstorms. The size depends on how many people will use it. If you're alone, an 18-square foot tent might be enough.
Clothing And Bedding: The rule of thumb is to bring one long-sleeve shirt, one pair of pants, and two T-shirts. Consider taking a pair of shorts with a built-in brief along, so you can wear them while washing your pants. To sleep better at night, bring a sleeping bag or sleeping pad.
Lighting Essentials: You'll need a lighter or a match to start the fire. So you can have light at night, bring a flashlight or a lightweight lantern with long battery life.
Smartphone: For communication purposes, you'll need your smartphone. Some models even have a built-in magnetic compass for navigation. Consider bringing a spare battery or a power bank to extend the battery's life.
How To Pack Properly
The strategy to pack a tactical backpack is to build a pyramid. Place heavy items on the lowest, then followed by the medium-weight items in the middle and light items above. Fortunately, there are outside compartments designed in a tactical backpack to fit in small items, like flashlights, knives, and a first aid kit.
At the bottom of the backpack, place the heavy items, like your sleeping bag, clothes, as well as the heaviest pieces of tools and hygiene items. The heavy items go at the bottom to maintain fair weight distribution. If your bag comes with an external frame, secure your tent with the loops and straps provided.
In the middle part, keep the things that are medium-weight, like your food and underwear. If there's still room, place your water and flashlights.
On top will be the most lightweight things, like your match and smartphone. Outside, you can attach your multipurpose knife, first aid kit, and other essentials suitable for webbing platforms.
Conclusion
Now that you know how to pack a tactical backpack, you can hike and camp in the wilderness without any problems.
Remember to stuff your bag with enough gear to last you for at least 72 hours or longer if you're planning to go somewhere else. You should include all the basic gear mentioned above, plus other things you deemed necessary.
How about you? Tell us how you pack your tactical backpack and share it with us below. Please share this article if you like it.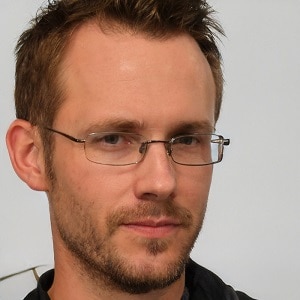 I am Everett Bledsoe, taking on the responsibility of content producer for The Soldiers Project. My purpose in this project is to give honest reviews on the gear utilized and tested over time. Of course, you cannot go wrong when checking out our package of information and guide, too, as they come from reliable sources and years of experience.