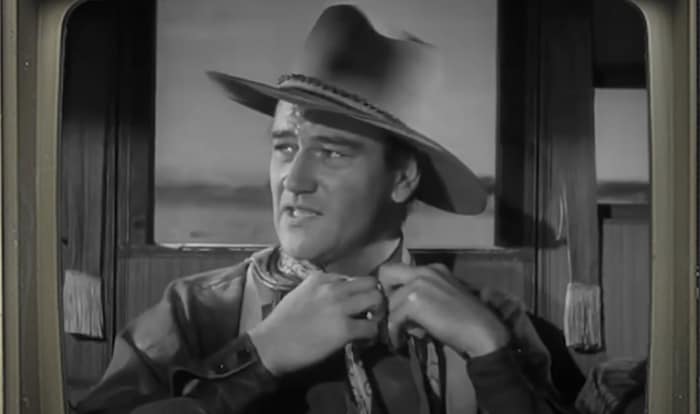 Hollywood star John Wayne is best known for his WWII films. However, in real life, he never took part in the war. Why didn't John Wayne serve in the military?
Though inconclusive, there are many theories as to why Wayne "dodged" his draft, including:
He was classified as "3-A" when registering with Selective Service. This meant that he was eligible for temporary deferment.
Republic Pictures filed a "2-A" deferment for him when he was again eligible to serve, so he would stay with the studio after "Stagecoach" (1939).
The enlistment paperwork never made it to his home.
He did not want to lose his mistress Marlene Dietrich.
He did not want to impact his path to becoming a famous star.
Continue reading to find the details of each of these theories. To get a good idea, be sure to not stop until you reach the end!
John Wayne Draft Dodger? – 5 Potential Reasons to Why
1. Reason Number 1: 3-A Deferment
It is speculated that John Wayne did not serve in WWII because he was classified as "3-A" when he did his part in registering with Selective Service.
"3-A" is one of the classifications that allowed the registrant to defer service. Its official name is "Hardship Deferment." It applies to registrants whose commitment to service can burden (cause hardship for) their families. John Wayne was considered one of these 3-A registrants because he had a wife and 4 kids to provide for.
2. Reason Number 2: 2-A Deferment
"2-A" is another classification with grounds for deferment. Republic Pictures, when Wayne was eligible to enlist, filed a "2-A" deferment to keep him in their studio. After his "Stagecoach" role, Wayne was the only A-list actor at Republic Pictures. So, it was no surprise that they did not want to '"lose" him to the war. As an actor, Wayne qualified as a "2-A" registrant in a non-agricultural occupation.
3. Reason Number 3: Displaced Paperwork
Displaced paperwork is another possible reason why John Wayne did not serve in WWII. It was believed that the required papers for his enlistment were processed but mistakenly sent to his ex-wife's house and not his. Thus, he never knew about it. Some sources claimed that she neglected it, while some contended that she withheld it intentionally because she and the children were still relying on Wayne's star power to live comfortably.
4. Reason Number 4: Commitment to Mistress
Many people believe Marlene Dietrich was the "culprit" behind John Wayne's WW2 dodging behavior. He became involved with Marlene Dietrich on the "Seven Sinners" set. Throughout his 3 year affair with her, many asserted that she was an extreme distraction to him.
According to author Marc Elliot, for instance:
With that said, it is plausible that he did not want to enter service for fear of losing his mistress. After all, they say, love makes you blind (and possibly in Wayne's case, a draft dodger too).
5. Reason Number 5: Rising Star Obstacle
After his role in "Stagecoach" (1939), Wayne was on his way to becoming an A-list actor. Joining the war at this time would seriously impact his acting career, which was taking off.
Compared to enlisted actors (like Clark Gable & Jimmy Stewart) Wayne was not yet established. So, there was a good chance that by the time he returned from the war, his time would be over. According to military.com, Wayne told his friends that the best thing he could do (for the war) was to star in films to support the troops.
Not everyone agreed with this, though. For example, American Author Garry Wills said in his book "John Wayne's America":
Frequently Asked Questions (FAQs)
1. Who was John Wayne?
John Wayne was a popular American actor, best known for his Western and war movies. His real name is Marion Robert Morrison, though he is also commonly referred to as "Duke."
Wayne was born on May 26, 1907 in Winterset, Iowa. He has starred in a total of 142 motion pictures and is considered one of the best male stars of classic American cinema.
He was a guest on many radio programs and also had a program of his own "Three Sheets to the Win." He died in 1979 because of stomach cancer at the UCLA Medical Center. His resting place is the Pacific View Memorial Park Cemetery in Corona del Mar, Newport Beach.
2. What are some of John Wayne's WW2 movies?
Here is a list of some of John Wayne's US Army movie roles:
Flying Tigers (October 1942) – Wayne played Captain Jim Gordan.
Reunion in France (December 1942) – Wayne played Pat Talbot.
The Fighting Seabees (March 1944) – Wayne played Lieutenant Commander Wedge Donovan.
Back to Bataan (May 1945) – Wayne played Colonel Joseph Madden.
They Were Expendable (December 1945) – Wayne played Lieutenant Junior General Rusty Ryan.
Sands of Iwo Jima (March 1950) – Wayne played Sergeant John M. Stryker.
In Harm's Way (April 1965) – Wayne played Captain Rockwell Torrey.
3. Was John Wayne ever in the military?
As written above, John Wayne, despite being in many films set in WWII, never served in the military; not even after the war. He made half-hearted attempts to serve toward the end of the war, but in the end, he never followed through.
4. Are there other actors who didn't serve in ww2?
Orson Welles is another actor who did not serve in the Second World War. However, rather than filing for deferment, Welles was actually rejected by the military. He failed the physical examination. Although the exact reasons were not disclosed, it is rumored that he had asthma and skeletal inflammation.
5. Which actors served in WW2?
Jimmy Stewart: Stewart was initially rejected because he was underweight. However, to ensure he did his part, Stewart loaded up on milkshakes and chicken wings to gain the needed pounds. He enlisted in the Army Air Corps and was a part of twenty flying combat missions over Europe. He received many awards, including the Distinguished Flying Cross (2), the Croix de Guerre, and the Air Medal (4). He later served as an observer in the Vietnam War, too.
Kirk Douglas: Douglas was in the Navy aboard the anti-submarine ship "PC-1139" during WW2. He even sustained an injury and was left with chronic abdominal problems.
Clark Gable: Gable was a gunner on a B-17 in WW2 and he flew at least 5 combat missions. Gable was even awarded the Distinguished Flying Cross and Air Medal before he returned to acting.
Paul Newman: Newman served in the war aboard Avenger torpedo bombers as a radio operator.
George Kennedy: Kennedy, Wayne's co-star in Cahill, U.S. Marshal (1973), fought in the Battle of the Bulge as part of Patton's army, which earned him 2 Bronze Stars.
Conclusion
As you have read, there are 5 potential reasons to, "Why didn't John Wayne serve in the military?" It may have been because of his 3-A Hardship Deferment, 2-A Occupation Deferment (due to Republic Pictures' intervention), displaced paperwork, mistress Marlene Dietrich, or fear of aging out of his acting career, or a combination of all.
What do you think? Let us know your take in the comments below. We (and other readers) would love to hear from you! Please help us share this article with others, like your family and friends, as well!
Read more: List of presidents who did not serve in the military.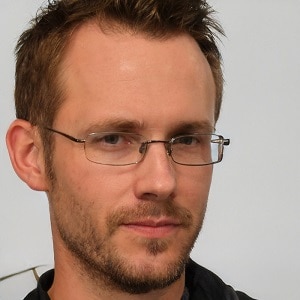 I am Everett Bledsoe, taking on the responsibility of content producer for The Soldiers Project. My purpose in this project is to give honest reviews on the gear utilized and tested over time. Of course, you cannot go wrong when checking out our package of information and guide, too, as they come from reliable sources and years of experience.