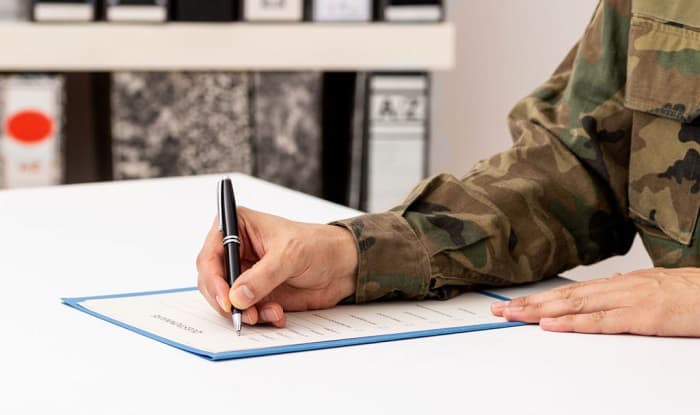 As part of military applications, you may have to submit a waiver letter. In that case, knowing how to write a waiver letter for military is a must. You can learn just that in our article here. We will take you through all the necessary steps, which are briefly as follows:
Military Waivers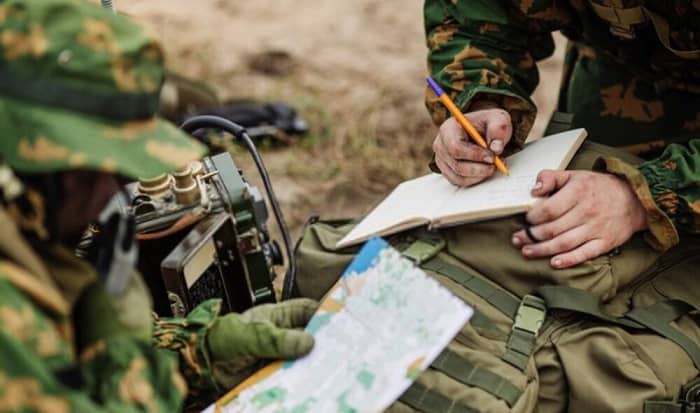 Before we dive into what has to be done, let's revisit the idea of military waivers.
Military waivers are "special permissions" granted to an applicant who is in one or more disqualifying situations. Waivers are necessary in order for an applicant to be accepted and become a recruit. A waiver will "clear" your criminal profile or medical history, and thus, allow you to qualify for the military.
There are different types of military waivers, which we will look at more closely now.
1. Age Waiver
The military has a minimum and maximum enlistment age limit. So, if you are not within this age range and want to enter the military, you will need to submit an age waiver. The minimum age to enlist is 17, but you must have written consent from your parents. For enlisting without parental consent, 18 is the minimum age.
At the end of the spectrum, the maximum age to enlist is from 27 to 40, depending on the specific military branch.
For active-duty Coast Guard, the cap is at 27 years old.
Marines are 28 years old and Marine Guard Reserves are 29.
Coast Guard Reserves are also capped at 29 years old.
Active-duty Navy and Air Force Reserves are capped off at 34 years old.
Active-duty Army and Army Reserves or Army National Guard are 35.
Finally, the Air National Guard Reserve's maximum age limit is 40.
Within each branch, there are certain programs that also have an age requirement. For example, Navy Pilots must start the training program at 27 years old.
Military age waivers are available for when you want to join the military at a certain age. However, these are usually only applicable for prior-service enlistment. Approvals are usually granted for applicants who started the enlistment procedure before reaching the maximum age limit.
Age waivers are typically considered case-by-case, and candidates with outstanding or in-demand skill sets are more likely to be approved.
For prior-service enlistment wanting to re-enlist, the military adds the time a candidate has served to the age limit. For instance, if you have served the Army for three years and want to enlist in the Marine Corps, your age limit will be 31 instead of 28,
However, each branch has a limit to the amount of prior-service time a candidate can be "awarded". For the Marine Corps, the maximum enlistment age is 32 and for the Army or Air National Guard, the age is 59.
There are no official waiver templates for any branch, so sadly, there won't be a marine corps waiver guide or sample of an age waiver request letter that you can take a look at for reference. However, there are plenty of other forms of assistance that you can avail of. We will discuss them in the section after this.
2. Medical Waiver
Medical waivers are exactly as the name suggests. They clear out certain conditions so that you are eligible to join the military. Conditions that need a medical waiver include aids, asthma, cirrhosis, Crohn's disease, diabetes, HIV, hepatitis, heart defects, ear infections, poor hearing, loss of a limb, and scoliosis.
Moreover, you need to get a waiver for mental illnesses like anxiety disorders, bipolar disorders, drug or alcohol use, depression, post-traumatic stress disorders, and schizophrenia.
3. Felony Waiver
You can also get waivers for crimes that you have been convicted of. However, your chances of approval will be influenced by many factors, such as the severity of your crime(s), and your present legal status.
Unfortunately, not every offense can be "cleared out" with waivers. If your record has:
Intoxication, drug use, or possession of illicit substances
A currently pending offense during the enrollment
More than five misdemeanors before the enlistment application
You CANNOT be in the armed forces. Serious civil convictions that are committed over 3 times, theft, rape, and sexual crimes are other problematic offenses.
Acceptable offenses are minor offenses, misdemeanor crimes, and juvenile offenses:
6 or fewer minor traffic offenses with fines from $100 each
3 or fewer minor non-traffic offenses
Any offenses charged when you were under 18-years-old
Including those dismissed, pardoned, expunged, or sealed
2 or fewer DWI/DUI (You must wait for 12 months from the convicted date)
2 to 4 civil charges or dispositions
A few less severe convictions do not require a waiver at all. For example, jaywalking, driving with no license or seat belts, and speeding.
After submitting the waiver letter(s), it can take 3 weeks to 3 months before you hear back about the results. Unfortunately, not all waivers will be accepted. Whether or not your waiver letter gets approved depends on many factors.
However, writing a good waiver letter and properly submitting it will give you an edge. So, make sure you do so by reading the next section featuring step-by-step instructions carefully.
Writing a Military Waiver Letter
Here are six things that you should do to complete a good military waiver letter.
1. Use the right program
To start your letter, make sure you use the appropriate word-processing program. Your best option is Microsoft Word. Do not use an online poster tool or anything along that line. The letter is text-based, so choose accordingly.
2. Use the right block format
Once you have the right word-processing program to write your letter, format it in a business style, trust me, formatting is an important step to make sure that your letter looks neat, professional, and "well-written".
Start by setting the margins to 1-inch. Then, align the paragraphs on the left side of the page. At the top, type out the name of the recipient, the address, and the date. Do not forget to outline your own name and address.
3. Include an opening or introduction
Now, begin your letter with a succinct opening. Be to the point and express the type of waiver you are seeking. For instance, if you did not meet the age limit, type:
"I am writing this letter to request an age waiver. I failed to meet the age requirement of the Army/Navy/Air Force/…)" Remember, you do not need a lengthy introduction; it will only bore the reader or make it confusing.
4. Provide a detailed reason for the body
This is the bulk of your letter. Make sure you give a detailed and convincing reason as to why your waiver should be approved. In other words, you must clearly justify the waiver request. This should be the lengthiest part of your letter. Even so, it is best to keep the letter "short and sweet"; do not ramble!
5. Attach any supporting evidence or letters
Include any other evidence or letters that can support your waiver request. This is especially crucial for felony waivers.
6. Wrap up neatly with a clear closing/conclusion
End your letter with a short, preferably one-line closing. This informs the reader that your letter is complete and makes your letter, as a whole, appear professional.
Tip: If you want to ask for more detailed guidance before you start your waiver letter, consider reaching out to your local recruiters.
Conclusion
That's it! Everything you need to know about military waivers and writing one has been covered. Did you find this article on how to write a waiver letter for military helpful? If yes, let us know! Also, feel free to share this with anyone you think will benefit from the content.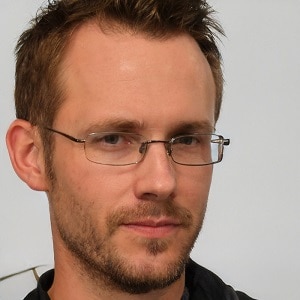 I am Everett Bledsoe, taking on the responsibility of content producer for The Soldiers Project. My purpose in this project is to give honest reviews on the gear utilized and tested over time. Of course, you cannot go wrong when checking out our package of information and guide, too, as they come from reliable sources and years of experience.