Joining the military is a big decision and commitment. Some people know they are serving, no questions asked. But not everyone knows that they want to be a military personnel right off the bat.
Bearing this in mind, we have put together an extensive list of 8 reasons to join the military. So, if you are unsure and indecisive, this article might help you make the final call.
In summary, the top reasons to join the military are:
To serve your country
To honor a family tradition
To be well-respected publicly
To challenge yourself
To build yourself up
To get access to advanced and specialty training of choice
To get benefits and bonuses
To travel and meet people from other cultures
If you desire to know why these are the top reasons or whether they can match your directions and aims, continue reading to find out!
8 Reasons to Join the Military
1. To Serve Your Country
If you are patriotic and feel like it is your duty to serve the country, joining the military is one of the best options. This is a special reason but incredibly common among soon-to-be service members.
In fact, according to a survey poll conducted in 2020 by OMK, 17.78% of participants voted that they joined the military service because of their want and need to serve the country. Thus, if you feel like this is your motivation to become a military member, do not worry—you are not alone.
2. To Honor a Family Tradition
Honoring a family tradition is a valid and surprisingly common reason to join the military. Perhaps, it is in your bloodline to become a member serving the country. Your parents or grandparents may have been in the military, and you want to continue this custom or make them proud. In addition, you will enjoy a sense of pride from being able to further your family's military legacy.
When you are driven to join the military because of a family tradition, you will also reap a benefit. Your relatives can give you relevant advice and share experience, both of which strengthen and support you in your military journey.
3. To Be Well-Respected Publicly
It goes without saying that you will earn respect publicly when you join the military and complete it to become a veteran. You will gain admiration from the people around you. Plus, there will be honor and glory attached to your name and position. So, if this is something you want, fighting for your country and people is a good way to go about it.
4. To Challenge Yourself
Being in the military is, without a doubt, challenging. Since you will be consistently confronted by exacting tasks that require fitness and mental competency, you will be stretched physically, emotionally, and intellectually while serving. Thus, if you are someone who enjoys working up a sweat and learning through experience, you may want to take this opportunity to further yourself as well as push existing limits.
5. To Build Yourself Up
There are many ways that the military builds its service members. Therefore, this is one of the most popular benefits of joining the military.
Build yourself up physically
First, through intense basic training/boot camp and several fitness assessments, you will be able to improve upon your physical strength as well as achieve health goals, such as losing weight and building muscles. Plus, considering the time-bound and rigid schedule that the military has on a day-to-day basis, you will have the opportunity to adopt and stick to healthy habits and routines.
Build yourself up emotionally and intellectually
Second, serving in the military requires you to always be exercising your mind, which builds your emotional and intellectual capabilities.
In particular, you will have to be thinking on your toes, effectively going through military problem-solving and decision-making procedures. These occur regularly, in fact, almost continuously, so it has a direct role in improving your mental health.
Build yourself up technically
Third, you will have the chance to acquire and work on as well as refine technical skills, especially marketable ones that will be of much use when you complete your service and return to civilian jobs. This is because there are many different positions in the military.
You do not necessarily have to be an infantry soldier or a part of the combat troops entering the enemies' arena when joining the military. Hence, it is entirely possible for you to pick up valuable technical and analytical skills, and other new skills from being a military personnel. Gaining expertise from your time in the military is a good way to prepare ahead.
Build yourself up socially
Undoubtedly, you will be able to build up a lot of soft skills, including social skills. In the military environment, you will grasp teamwork, communication, and problem-solving skills. There are countless valuable skill sets that you will be able to adopt by serving.
For example, you will be more adaptable, flexible, assertive, decisive, etc. Plus, there are plenty of training opportunities for you to learn discipline and structure and have the opportunity to work on your leadership abilities. These are all transferable skills that the civilian job market requires when you leave the military.
All in all, to build yourself up in a variety of aspects, consider joining the military.
6. To get access to advanced and specialty training of choice
This is another reason why people join the military. Advanced and specialty training can be quite costly and thus, inaccessible if you want to approach it outside of the uniformed services. Moreover, you get to choose the training that you will be engaged in.
There are many opportunities for you to enjoy hands-on coaching that turns you into an expert in your chosen field. So, you can definitely join the military for its advanced and specialty training.
7. To get benefits and bonuses
When you are in the military, you are eligible for a lot of different benefits and bonuses. This is arguably one of the most sought-for benefits of joining the military.
Housing Perks
There is a basic allowance for housing, overseas housing allowance, family separation allowance, dislocation allowance, and move-in housing allowance for military personnel. Together, these are home loans and grants that can be availed via the Department of Veterans Affairs.
Medical Perks
The military health system promises to care for all military members, including veterans and retirees, in all branches of the uniformed services. Family members may avail of these medical perks as well.
In addition, you will get to enjoy exclusive health benefits, insurances, and incentives within TRICARE services, including those for three programs: prime, extra, and standard.
In detail, you can also enroll in life insurance for service members or a survivor benefit plan for retirees. Plus, under the Veterans Health Administration, you can join programs for treatments of HIV/AIDS, blindness, and agent orange exposure.
Education Perks
Once you are part of the military, you have a handful of education benefits. During service, you can get up to $4,500 every year for tuition assistance. But, most notable is the GI BILL, which includes a variety of sub-education programs, like the Post-9/11 GI Bill, Montgomery GI Bill for Active Duty, etc.
The Post 9/11 GI Bill pays for tuition, fees, housing stipends, and book stipends for up to 36 months of your higher education, regardless of whether you are in college, vocational courses, apprenticeships or job training, and licensing programs. You also have the option to transfer these benefits to a spouse or family member.
The Montgomery GI Bill for Active Duty also covers 36 months with up to $2,122 every month. It applies for a full-time institutional education but eligibility depends on when and how long you have enlisted or served.
Other benefits are paid leave, vacation and leisure discounts, small business grants, and job stability. So, it is plausible to choose to join the military for the range of benefits that it offers.
8. To travel and meet people from other cultures
If you want to travel and meet people from other cultures, joining the military is a good way to go about it. This is because the military has many foreign bases all across the world, such as South Korea, Japan, Italy, Germany, Poland, etc.
Apart from international destinations, there are stateside traveling opportunities to Alaska and Hawaii as well. You will also gain a worldly perspective from your experience. What's better than traveling at no cost, right?
You can watch even more here:
Conclusion
With that, you have reached the end of this article about 8 reasons to join the military.
To recap:
You may want to become a service member to:
Serve your country
Honor a family tradition
Well-respected publicly
Challenge yourself
Build yourself up
Get benefits and bonuses
Travel and meet people from other cultures
Get access to advanced and specialty training of choice
Hopefully, this has been hopeful. If you have any other follow-up questions or thoughts, do not hesitate to let us know in the comments. We are always super excited to hear from our readers.
Read more: List of reasons not to join the military.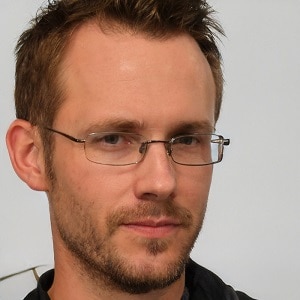 I am Everett Bledsoe, taking on the responsibility of content producer for The Soldiers Project. My purpose in this project is to give honest reviews on the gear utilized and tested over time. Of course, you cannot go wrong when checking out our package of information and guide, too, as they come from reliable sources and years of experience.