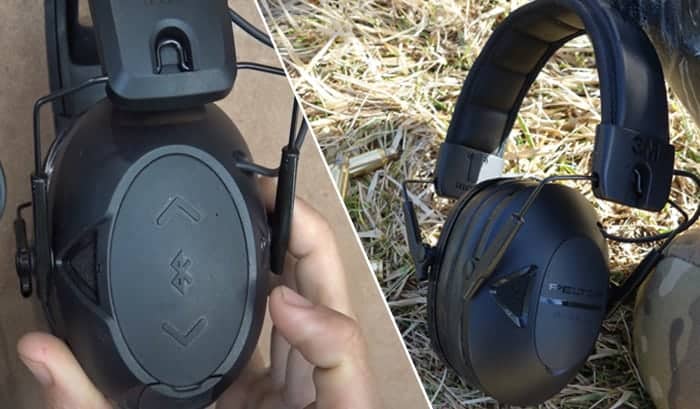 Peltor Tactical 100 and 300 are two of the best active hearing protectors from 3M Office Products. These two models both feature the same digital electronics, recessed microphones, and 3.5mm audio input jack. So, which is better in the Peltor Tactical 100 vs 300 debate?
The Peltor Tactical 300 seems slightly better than 100 because it features more advanced features, like a higher noise reduction rating (NRR) and a more dynamic gunshot suppression. The 300 model also provides extra features, such as tactile switches, hat/cap compatibility, and dual ALCC loops for mics.
Let's compare these two Peltor active hearing protectors further below.
Peltor Tactical 100 Vs 300 – A Comparison Table
| | | |
| --- | --- | --- |
| | Peltor Tactical 100 | Peltor Tactical 300 |
| NRR | 22 dB | 24 dB |
| Electronics | Digital | Digital |
| Cup Profile | Low-profile | Medium-profile with cut-outs |
| Headband Features | Foldable | Foldable, hat/cap compatible |
| Controls | Knobs | Tactile switches |
| Noise Filtering | Adaptive Frequency Response | Clear Voice Tracking |
| Gunshot Suppression | Variable Suppression Time | Dynamic Suppression Time |
| Extra Features | 2-hour auto shut-off, low-battery warning, audio input limiter | Voice assist, 2/4 hour programmable, safe volume control technology, audio input limiter, low-battery warning |
Noise Reduction Rating
The NRR is a way to more precisely identify the effectiveness of a hearing protector to protect your hearing from noise. This rating system uses the decibel unit of measurement. It tries to gauge the actual sound protection when wearing these hearing protectors in a noisy environment. A higher NRR typically means better hearing protection.
Between the Peltor Tactical 100 and 300, the latter offers higher NRR. Tactical 300 has an NRR of 24 dB, while Tactical 100 is lower at 22 dB. With this rate, Tactical 300 can do well for both indoor and outdoor shooting environments for up to 45 calibers.
Cup Design
The Tactical 100 features a low-profile cup design, which increases side visibility. Meanwhile, Tactical 300 features a medium-profile cup, which appears to be larger than the 100 models. There are special cutouts for rifles and shotguns, making the 300 models more versatile.
Both the Tactical 100 and 300 have external battery doors with tether for easy access. However, the Tactical 300 features rubber bumpers on the cup bottom for a more secure fit.
Headband Features And Controls
The headband for both of these models are foldable, so they can be stored easily inside the bag without taking much space. With vents designed on the 300, this model still feels comfortable even when you wear a hat or cap.
As for the controls, the Tactical 100 uses knobs, while the 300 uses tactile switches. This means that the 300 offers an easier control method as you only need to touch the controls for operation. Also, the buttons are large, so changing the volume is also easy.
Acoustics/Attenuation
Acoustics or attenuation is the ability of noise-cancelling headphones to minimize unwanted ambient sounds. Both the Tactical 100 and 300 feature recessed microphones to eliminate wind noise. They use modern level-dependent technology to protect your hearing in noise and get aware of your surroundings in quiet environments.
The Tactical 300 is slightly better than the 100 because it provides dual ALC loops for microphones for a clean output.
While the 100 uses Adaptive Frequency Response in filtering the noise, the 300 uses Clear Voice Tracking that determines voices around you and amplifies noise filtration as needed while preserving voices for a more audible communication.
The Adaptive Frequency Response adjusts the filters around the voice band to eliminate high- and low-frequency noise.
In terms of gunshot suppression, the 300 model uses Dynamic Suppression Time, which automatically adjusts suppression time accordingly for superior communication and comfort. The Tactical 100 uses Variable Suppression Time, which allows the adjustment of suppression alongside with volume.
Extra Features
The Tactical 100 and 300 have similar additional features, such as a low-battery warning and audio input limiter. Both have an auto shut-off function, but the 100 is only limited to two hours, while the 300 offers a programmable option to choose between two hours and four hours.
The 300 is superior to the 100 models because it features Safe Volume Control Technology to keep the audio dosage under acceptable limits.
Conclusion
In this Peltor Tactical 100 vs 300 comparisons, it's clear that the 300 gets the upper hand. The Tactical 300 provides additional features, such as Safe Volume Control Technology, dual ALC loops for microphones, and rubber bumpers on the cup bottom. The 300 also features a higher NRR and a better noise-filtering technology.
How about you? What do you think is better between Peltor Tactical 100 and 300? Let us know your thoughts below and share this link with your friends if you like it. Furthermore, check this detailed comparison between Peltor Tactical 100 vs Peltor Tactical Sport and Peltor Rangeguard if you needed.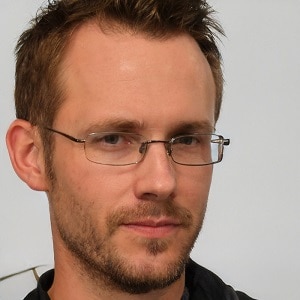 I am Everett Bledsoe, taking on the responsibility of content producer for The Soldiers Project. My purpose in this project is to give honest reviews on the gear utilized and tested over time. Of course, you cannot go wrong when checking out our package of information and guide, too, as they come from reliable sources and years of experience.