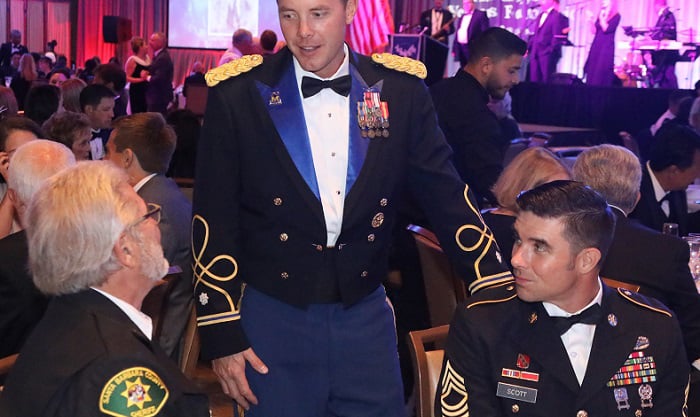 What Is A Military Ball? A military ball is a formal event hosted to celebrate those who serve the country. Each service branch has its own military ball, but there is general military ball etiquette that attendees should be aware of. If you are about to go to one, you should have a grasp on what will happen and prepare yourself in advance. We can help you do that! Just keep reading.
Military Ball Basics
As mentioned above, a military ball is a formal celebration. It is held by each service branch. Hence, there are 5 military balls a year — The formal Army ball, the formal Marine Corps ball, the formal Navy ball, the formal Air Force ball, and the formal Coast Guard ball.
They are held on their service branch birthdays — The Army ball is on June 14. The Marine Corps ball is on November 10. The Navy ball is on October 13. The formal Air Force ball is on September 18, and the formal Coast Guard ball is on August 4.
There is not a lot of public information on the military ball history. But most online sites agree that it can be traced back to 1895.
What Usually Happens at a Military Ball
Each ball has its own specific agenda. However, typically, you can expect a flag procession, cocktail hour, receiving line, invocation, dinner time, and after dinner social time.
Flag Procession: This usually "opens" the event. It is quite formal, and you should make sure that you are not out of the room when this happens. It is extremely uncouth to be missing.
Cocktail Hour: Also referred to as social time, this is when attendees mingle. You can enjoy light snacks and take photos. Despite being called cocktail hour, a piece of advice is to not drink too much.
You should drink just a bit because right after this is the receiving line custom, which has plenty of room for embarrassing one self.
Receiving Line: This is a military tradition and is what kickstarts the formal portion of the event. It is when guests introduce themselves to the dignitaries of the event. You would walk through a line and shake hands, then return to your table.
Make sure your hands are free (no food, drinks, or cigarettes), and keep your exchanges short. It should be cordial but courteous.
Military Ball Invocation: This hap
Dinner Time: Quite self-explanatory, this is when you sit at your assigned table and enjoy dinner. Since there are others at the table with you, it is a good idea to make conversations.
There may be a pamphlet with the evening's events listed for your reference. Additionally, you can find sample responses to speeches and toasts.
After Dinner Social Time: This is exactly what it sounds like. After dinner, you can go around and mingle with others. If you are a spouse, for instance, you can meet your other half's service mates and make friends with other military spouses.
Note: In most cases, the invitation will include a specific event timeline.
What to Wear & What Not to Wear to a Military Ball
There is no standard dress code for guest-attendees, only for service members. They would be expected to wear military ball uniforms, which can look something like this: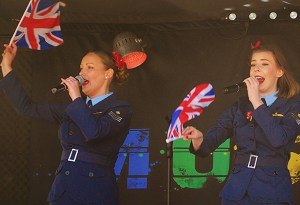 When purring together your look for the ball, the first thing you need to nail is the sense of formality. You should be wearing something that is elegant and sophisticated. So, think "classy!"
For males, black or blue vests for tuxedos are fantastic options.
For females, a floor-length dress or gown is the best bet. If you are worried about tripping, you can go for knee-length pieces, but do not go shorter than that. After all, this is not prom.
As a partner, you would want to wear something complimentary. But of course, this is not a must. You can consider black, dark purple, deep red, emerald green, matte gold, tan, silver, etc.
Try not to stand out too much with colors like neon green or orange though. Animal prints are not ideal either. It is best to opt for solid palettes.
Here are examples of dresses that you should avoid:
You must also think about your footwear and accessories. For the former, the priority is comfort. You will be expected to walk around all through the event and dance, so whatever you wear should be able to let you do that.
For the latter, our advice is to not put on too much. A pair of earrings, a necklace, and if you really want, a bracelet. Avoid bangles though — they can make a lot of noise! Imagine how embarrassing it would be if your accessories interrupted a speech or toast!
Note: If you are wearing gloves, make sure you take them off when you go to shake hands at the receiving line.
It is also not a bad idea to carry a small purse or clutch. You can keep your makeup for touch-ups, as well as other items like keys, cards, cash, etc.
Hair and makeup are other areas worth considering. We recommend sticking to something simple, but it is still necessary to look presentable. That being said, no bed hair and visible drool stains on the corners of your lips!
Frequently Asked Questions (FAQs)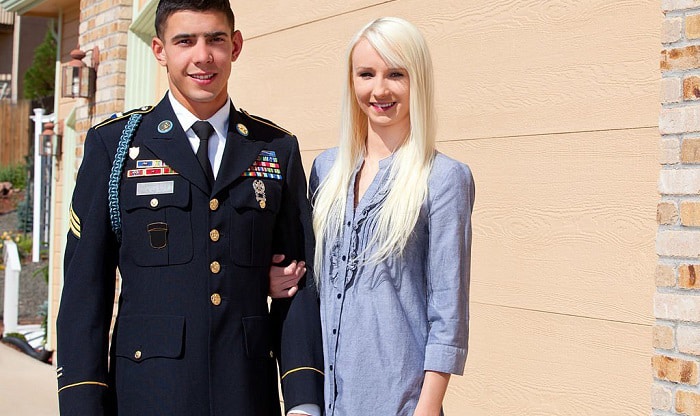 1. Will there be dancing?
Yes. After all, this is a ball! You do not need to be a professional, swooning dancer. But it would be best if you were prepared to dance. It is not uncommon for attendees to practice a dance before the Marine Corps ball, for instance.
2. Does the Army have a ball?
Yes. Like the other service branches, the Army has its own military ball. It is held every year on June 14. It is meant to honor fallen soldiers. In addition, the Army ball is an opportunity for recruits to meet other units.
3. Who gets invited to military balls?
Any member of the active-duty force can attend a military ball. However, it must be a ball hosted by their service branch. When invited, they can also take one guest with them. Usually, the guest is a spouse or a (romantic) partner. In some cases, exceptions can be made for a service member to invite both parents to the ball.
4. What is the dress code like? Is there a dress code for females?
There is no dress code for guests. However, as written above, it is best to stick to a formal code. Make sure you do not look like you are going to a club.
For more details, check out our other article on "What Not To Wear To A Military Ball?"
5. Can soldiers drink during a military ball?
Yes. Soldiers, like other attendees, can drink during the ball. Usually, they will drink during cocktail hour. They can also drink at the open bar, which is open after dinner.
Conclusion
As you have read, a military ball is a celebratory event. It is social and formal in nature. You can attend one as a service member's partner. There, you will meet your member's mates and other dignitaries. It is a good opportunity to fit into a close-knit community.
There is a different ball for each military service branch, and they are held at different times in a year. So, the one you can attend depends on your service member's branch. Always check your invitation for the specific event timeline and prepare beforehand. Make sure you know what to wear and how to act appropriately.
Hopefully, you have learned both of those in this article on, "What is a military ball?"
If you have any other questions, feel free to leave them with us in the comments below. Also, if you know someone who needs this information, please help us share it with them.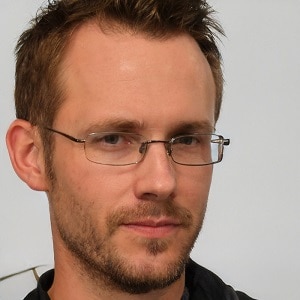 I am Everett Bledsoe, taking on the responsibility of content producer for The Soldiers Project. My purpose in this project is to give honest reviews on the gear utilized and tested over time. Of course, you cannot go wrong when checking out our package of information and guide, too, as they come from reliable sources and years of experience.