April is the month that marks the start of warmer Spring weather. It is also a month with a lot of holidays and observances. You might think of April Fools Day and Easter Day. But did you know that the month as a whole also celebrates? April is the month of the military child! Its history, meaning, range of activities and events are all worth knowing. So, we have covered everything in this article. Make sure you read until the very end!
April, Military Child Month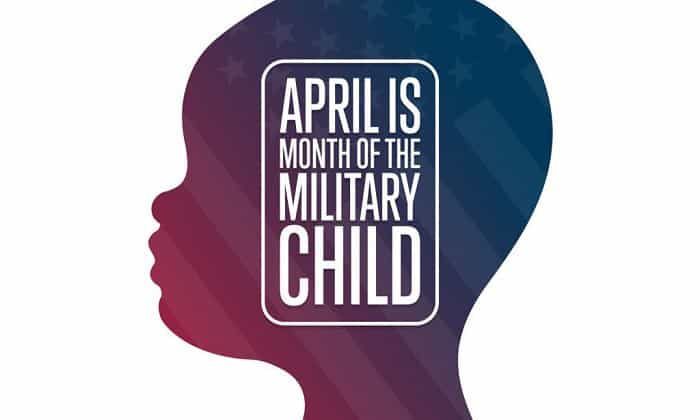 1. What is the month of the military child?
It is meant to express appreciation for children who have military parents (no matter one or both) as they go through unique challenges and in a way, make sacrifices: they may not receive full and consistent care, be forced to move homes and change schools frequently, separate from friends and family members all the time, etc.
So, by the same token, the month of the military child recognizes the large role that children of military parents play in the Armed Forces' success.
Aside from honoring military children, April raises awareness and assists children in their time of need by providing funds and other resources.
2. History
The month of the military child was established in 1986 by Caspar Weinberger, a Defense Secretary. Since then, April has been considered as the military kid month by the Department of Defense and celebrated by all military branches.
Every year, the President gives a proclamation about the month of the military child.
The Month of the Military Child Facts
There are over 1.6 million military children with many unique challenges due to their parent's or parents' service.
Since 9/11, one or both parents of about 2 million military children have been deployed.
Purple Up Month of the Military Child
The key event for the month of the military child is the national Purple Up day. It is on April 15 and is a military child appreciation day. In essence, to thank and show your support, you would wear purple for military children across the nation. Americans everywhere are encouraged to do this.
But why purple for military children appreciation?
The idea is that purple represents all the branches of the military: the Army's green, Marine Corps's red, Air Force's blue, Navy's blue, and Coast Guard's blue combined together makes purple.
Other Military Child Appreciation Month Activities
1. Internal Celebrations
Within military communities and associations, contests, fairs, parades, seminars, and special events are held.
In addition, there can be base-level gatherings, ceremonies, and nights, where military families play an active role — bonding and sharing their stories (of lifestyles, experiences, and advice).
For example, here is a list of the celebratory activities for the month at Fort Campbell:
Young Lives BIG Stories Contest: Children from 3 years old to 17 years old can share their stories in this annual contest, running throughout the entire month of April, and win prizes.
MOMC Kickoff Color Run 5K / 1 Mile: On April 2 at 10 am, military children and their families are invited to partake in a 5K run which starts and ends at the Shaw Physical Fitness Center. There will be color stations every 1.4 miles.
Virtual Art Contest: Military children of all ages can submit entries from March 21 to April 15 and take home a 1st, 2nd, or 3rd place ribbon.
Kidfest: Invites military children to a free festival from 10 am to 2 pm at the Fryar Stadium filled with fun, themed displays, music, characters, and giveaways.
Virtual College and Career Fair for Military Children: The Army Child and the Youth Services will present post-secondary education, leadership, and career opportunities. It welcomes all middle and high school military children from any military service branch, free of charge.
Operation Megaphone: Military children can connect across all of the military services through this multi-service virtual platform for youths from April 29 to 30.
2. External Celebrations
A lot of "outside" communities, organizations, and schools also host events to highlight the month's key message.
Here are a few ideas of ways to celebrate the month at school:
Host a breakfast or lunch event inviting military children, their parents or family members, and staff who were once a military child or have a close family member currently in service.
Decorate the halls and the classrooms with purple. Invite military children to participate in the decorating.
Hold a spirit week and designate activities or a theme each day such as Monday – Flag ceremony, Tuesday – make purple decorations, Wednesday – Write a card to thank and to show support to a military child, etc.
Recognize the month of the military child on the school's website, newsletter, social media, and readerboard,…
Hold a school assembly to honor military children. Consider including a performance by a band or having students write poems thanking and showing support to military children.
Here are some ideas to show support for the month your organization or business can consider:
Sponsor or host a competition or contest for military children
This is an example of the United Through Reading organization's contest to celebrate the month. Children can win prizes.
Another example is ShopMyExchange giving away over $8,000 worth of prizes through 16 sweepstakes for military children. Prizes include toys, games, and gift cards.
Plus, a commissary coloring contest where military children can show off their creative sides. There are 4 online contests in total and four prizes will be awarded.
Share resources for military children and their families on your website and social media
For example, Sesame Street curates and compiles support services and learning sites for military kids. It is available as a downloadable app, as well. Kids can find PDFs, printables, games, and other helpful links on the site.
Support for Military Children as listed by the Department of Defense:
Military Kids Connect: For children from 6 to 17 years old to deal with their unique challenges.
Boys & Girls Clubs of America: Offer free membership of local clubs to military children
4-H Military Partnerships: Opportunities for military children to partake in summer camps
Offer discounts to military children and their families
Free summer camps for military kids to connect with one another:
Operation Purple Camp
Camp Corral
Military Teen Adventure Camps (Ages 14 to 18)
Camp Yellow Ribbon (Ages 7 to 15)
Entertainment & Culture:
Blue Start heater: Watch a play for free
Blue Start Museum & Zoo: Enter for free from Memorial Day to Labor Day
Free learning resources:
Operation Homefront Back to School Brigade: Provides free backpacks filled with school supplies for military kids
Tutor.com: Offer military families free online tutoring
MWR Digital Library: Allows military kids to check out books from anywhere across the nation
Conclusion
Hopefully, you have learned a lot about the month of the military child from our article here. If you have any other questions to ask or thoughts to share, be sure to reach out to us through the comments below. We love to hear from our readers, so do not hesitate! Also, help us share this article with other readers. Thank you!
Furthermore, here are some other appreciation days you might need to know: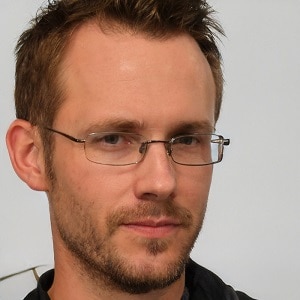 I am Everett Bledsoe, taking on the responsibility of content producer for The Soldiers Project. My purpose in this project is to give honest reviews on the gear utilized and tested over time. Of course, you cannot go wrong when checking out our package of information and guide, too, as they come from reliable sources and years of experience.