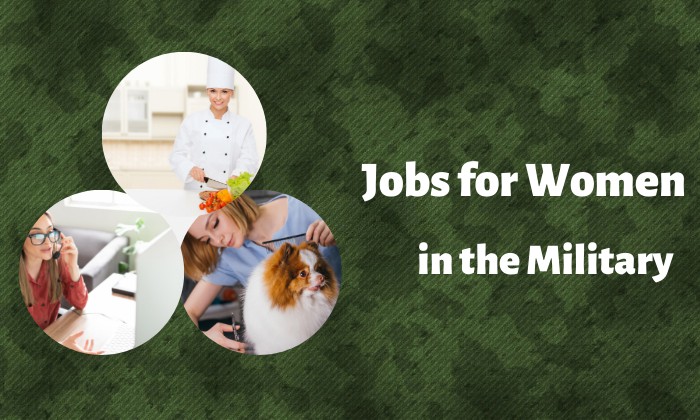 Are you a woman thinking about enlisting in the military? Then, you may want to know about the different military jobs for women that are available. You have landed on the right article! We will go through the jobs for women in the military and provide brief but essential information for your reference. So, make sure you read until the end to get a good idea of all the women's military jobs!
Women's Jobs in the Military Today
First, let's start with an overview of the number of jobs offered by the service branches in the military.
The Army: There are more than 150 different jobs available. These jobs are referred to as military occupational specialties or MOSs.
The Navy: Over 100 jobs across different fields are offered here.
The Air Force: There are over 200 jobs, including Air Force jobs for women
The Marine Corps: In 35 career fields, over 300 jobs, also called MOSs, are available
The Coast Guard: There are more than 20 jobs offered.
The Space Force: There are around 20 jobs.
1. The Army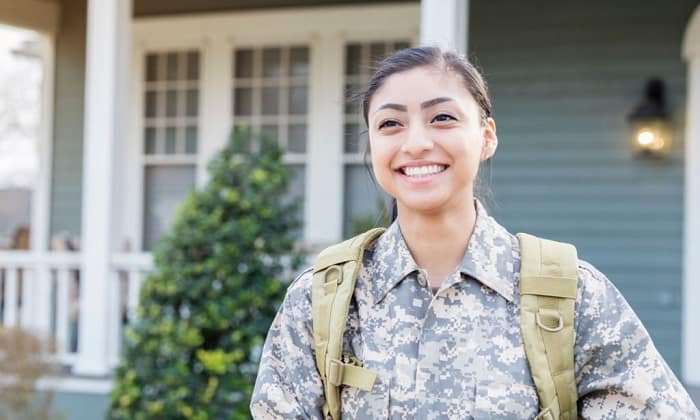 Here are the general fields for jobs in the Army:
Administration
Construction
Combat
Electronic & Electrical Repair
Engineering, Science & Technical
Health Care
Human Resource Development
Media & Public Affairs
Protective Services
Transportation & Supply Services
Machine & Vehicle Mechanics
Within these are more specific or specialized job positions.
2. The Air Force
Here are the general fields for the Air Force
Maintenance & Repair
Combat & Warfare
Science & Technology
Aviation & Flight
Health Care
Space
Law & Order
Intelligence
Logistics & Administration
Here are the general fields for the Navy and Marine Corps:
Installation, Maintenance & Repair
Office & Administrative Support
Production
Construction & Extraction
Arts, Design, Entertainment, Sports & Media
Management
Computer
Transportation
Architecture & Engineering
Life, Physical & Social Science
Business & Finance
Food Prep & Serving
Protective Service
Sales
Legal
Health Care
4. The Coast Guard
Here are the jobs available in the Coast Guard:
Aviator
Aviation Electrical Technician
Aviation Maintenance Technician
Aviation Survival Technician
Boatswain's Mate
Damage Controlman
Engineer
Electrician Mate
Electronic Technician
Environmental Manager
Gunner's Mate
Machinery Technician
Operations Specialist
Intelligence Specialist
Information Systems Technician
Storekeeper
Quartermaster
Yeomen
Now that you are aware of the fields offered across the service branches, you can easily compare and contrast them with those available for women joining the military.
5. The Army
You can apply for any of the MOSs offered in the Army as long as you satisfy all of the military requirements for females and enlist. Specifically, the requirements include:
Complete the ASVAB and score over 31 points to make it into the Army
Note: Each MOS will require a different minimum ASVAB score
Complete the Army physical examination
Complete basic training, then individual training
Here are a few of the popular Army MOSs for females:
As an intelligence analyst, you will be responsible for processing and analyzing information, like messages in enemy communications. To support military operations, you will need to predict all potential threats.
This job requires a top-secret security clearance and 26 weeks of training where analytical writing skills, symbology, and intelligence collection strategies are taught.
As the job title suggests, you will be working mostly with computers. Tasks can include tending, updating, transferring, and troubleshooting software and hardware functions.
Before you can become a computer specialist, you need to finish 16 weeks of basic training, then 20 weeks of individual training. In addition, you will need a 95 ST line score.
Translator or Interpreter
Most of the time, as a translator or interpreter, you will be translating classified information and speaking with locals to get more information. The former task is for strategic interpreters, while the latter is for tactical interpreters.
The requirement for interpreters is language fluency. Languages that the Army requires include Persian, Kurdish, and Arabic. You also need a good sense of cultural awareness.
Human Resources Specialist
As a human resource specialist, you will be involved in developing soldiers' careers. Daily duties can include providing training info, documenting personnel information, recommending career paths, processing promotions, and preparing files for decorations and awards.
You will spend most of the time on a computer, so you need solid typing skills. Your required minimum CL line score is 90 and 100 on GT. Training will take 19 weeks altogether. So, basic training is 10 weeks, and individual training is 9 weeks.
Note: CL stands for Clerical while GT stands for General Technician.
You are responsible for doing first aid for wounded soldiers on the battlefield. You must also help move them away from a dangerous area and to a healthcare facility. Other tasks include handling medical supplies and equipment and providing treatment to in and outpatient soldiers.
Your basic training and individual training will amount to 26 weeks. The ST line score you will need is 101 – 107.
As an animal care specialist, your key duties are going on veterinary missions, researching about animals, treating and taking care of active combat animals and government-owned animals, and carrying out routine check-ups for the animals. You may also be responsible for training animals and administering medication.
To take on this job, you must learn how to care for animals, conduct basic veterinary processes, and clean related equipment properly. All this should be acquired in 10 weeks of basic training and 11 weeks of individual training. The required ST line score is 91.
Note: This is entry-level, so you can consider it as an option for a job in the Army for females after graduation.
These are all jobs that don't involve combat. But since 2016, all combat jobs have been open to women. Therefore, you can always consider those jobs too.
Here are the officer jobs available in the Army:
You will be working on engineering projects, which can involve bases, bridges, bases, and fields, to support military operations, as well as disaster relief and civilian rescue missions. Apart from this, you may be responsible for researching new or alternative engineering technology.
You will have to be a college graduate with a 4-year degree (at least) and be between 18 years old and 34 years old. In addition, you need to finish the Officer Basic Leadership Course and obtain a Secret security clearance.
In this job position, you will work mainly with weapons, vehicles, and equipment and guarantee that they are always in good condition. Other than that, you may have to design, field, store, and dispose of munitions.
Similar to being an engineer officer, you must be a college graduate with a 4-year degree (at least) and be between 18 years old and 34 years old. The Officer Basic Leadership Course and a Secret security clearance are also necessary.
6. The Air Force
The Air Force's in-demand career fields include:
Survival, Evasion, Resistance & Escape (SERE)
Explosive Ordnance Disposal
Security Forces
Below are the top high-priority jobs in the Navy:
Hospital Corpsman
Diver
Culinary Specialist
Mass Communications Specialist
Construction Mechanic
Electronics Technician
Air Traffic Controller
Legalman
Explosive Ordnance Disposal Technician
Pilot (Helicopter, Aircraft & Fighter)
Intelligence Specialist
8. The Marine Corps
Personnel & Administration
Intelligence
Infantry
Logistics
Communications
9. The Coast Guard
A few active-duty enlisted opportunities are available and their respective job descriptions.
Culinary Specialist
As a culinary specialist, you will be expected to support the Coast Guard by preparing nutritious meals and serving in different collateral duties on board.
You may:
Run your own dining facility on a patrol boat, a small boat section, or a river tender as an independent duty food service officer or
Serve as a special command aide (in other words: a personal chef) for flag officers
To qualify for this job, you must complete 13 weeks of specialized instruction at the Training Center Petaluma in California. Afterward, you will have to finish more Advanced food service training.
Maritime Enforcement Specialist
In this position, you may be involved in anti-terrorism, standard maritime law enforcement, port safety and security, and protection against force. You may also be assigned to provide unit-level training in the above fields.
Prior to working, you will have to finish 10 weeks of specialized training in Charleston, SC at the ME 'A' School.
In addition, you need the meet the following qualification requirements:
Pass a Secret security clearance
Have normal color vision
Have no domestic violence convictions or restraining orders for carrying a firearm
Must meet the branch's weight and body fat standards
Pass the Boat Crew Physical Fitness exam
10. The Space Force
This is the most female friendly military branch. You can find the 20 jobs offered in this military branch for women here:
Conclusion
Now, you should have a more solid idea of jobs for women in the military. As you have read, there is no difference between jobs offered for men and women. So, it is not that women win military opportunities. Still, it is good to have a list to go through and consider! What did you think of our article? Let us know in the comments below!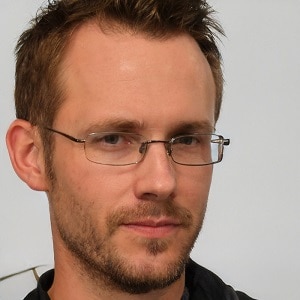 I am Everett Bledsoe, taking on the responsibility of content producer for The Soldiers Project. My purpose in this project is to give honest reviews on the gear utilized and tested over time. Of course, you cannot go wrong when checking out our package of information and guide, too, as they come from reliable sources and years of experience.